by Chris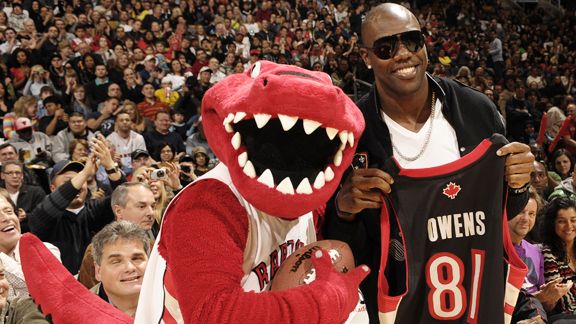 Make yourself at home.
That was quick, wasn't it? Bills kick off from the Great North tonight against Coach Ron White's New York Jets.
Consider this your gameday prep.
Announcers: Bob Papa, Matt Millen (The game's on the NFL Network but Channel 7 is carrying their feed if you don't have the NFLN. You'll need to find an alternative if you live in Rochester).
Depth Charts: Buffalo, New York
Stats: NFL.com, ESPN, or Yahoo Sports all do a good job. If you have fantasy teams through Yahoo, you get StatTracker free this year. Hockey, too (Maybe basketball…we don't play fantasy hoops).
Flash Website You Might Find Useful In Case of Blowout:
Small Worlds
The "Games" tab here is pretty incredible.
Things Worth Knowing/Mocking/Reading
– Hey T.O., do you have a take on the Tiger Woods situation? Oh wait…you actually do. (I was only making a joke at first…)
– Yankees manager Joe Girardi took a break from celebrating to teach Mark Sanchez how to slide. Unfortunately for Jets fans, Girardi was unable to help him with his little "throw the ball to the other team" problem.
– Apparently there's little buzz in Toronto about the game tonight. Can't say that's shocking. Two less-than-mediocre teams playing at a neutral site on a weeknight? God bless regionalization.
– Nothing major on the injury front for either team.
– If the game gets really bad, at least there are some solid TV options. The Sabres host the Canadiens (more on that later today) and both "30 Rock" and "It's Always Sunny in Philadelphia" are new. Oh and the premiere of "Jersey Shore," which looks incredibly awesomely terrible.
Your Weekly Bill Simmons Quote About the Bills (Sort of)

Bill hasn't written anything new yet. So how about this stat from ESPN's Adam Schefter:
Hope Canadians like the long ball: Bills QB Ryan Fitzpatrick now leads the NFL in average air yards per throw at 10.4 (minimum 50 attempts).
UPDATE: Bill updated his Twitter a few minutes ago:
Who should I pick for tonight? Jets -3 vs. Bills in Toronto. Leaning towards the Sanchize. Talk me out of it. Please. For the love of God.
One reason to not take the Jets: Jairus Byrd.
Obligatory "Get Pumped" Video
Some Canadian Flair
And only because they're singing a National Anthem:

Ways to Talk to Us
As usual, you can get a hold of us via AIM (GoosesRoost28), Twitter (Ryan, Rich, and Chris at least…), or e-mail.
Play Us Out, Dudley Do-Right!

Go Bills.